ONLINE LEGAL DOCUMENTS
Co-ownership agreement for a critical illness contract with a return of premium and resolution of the board of directors
Agreement between a corporation and its shareholder or key employee, which provides for the sharing of the premium, as well as the rights and obligations of each party, when a Critical Illness Policy with Return of Premium in favor of the insured is bought by the corporation...more
Answer questionnaires
Transmit
Receive
Available option
| | |
| --- | --- |
| Confidentiality agreement between the corporation and the insured | $70 |
Other services offered
Description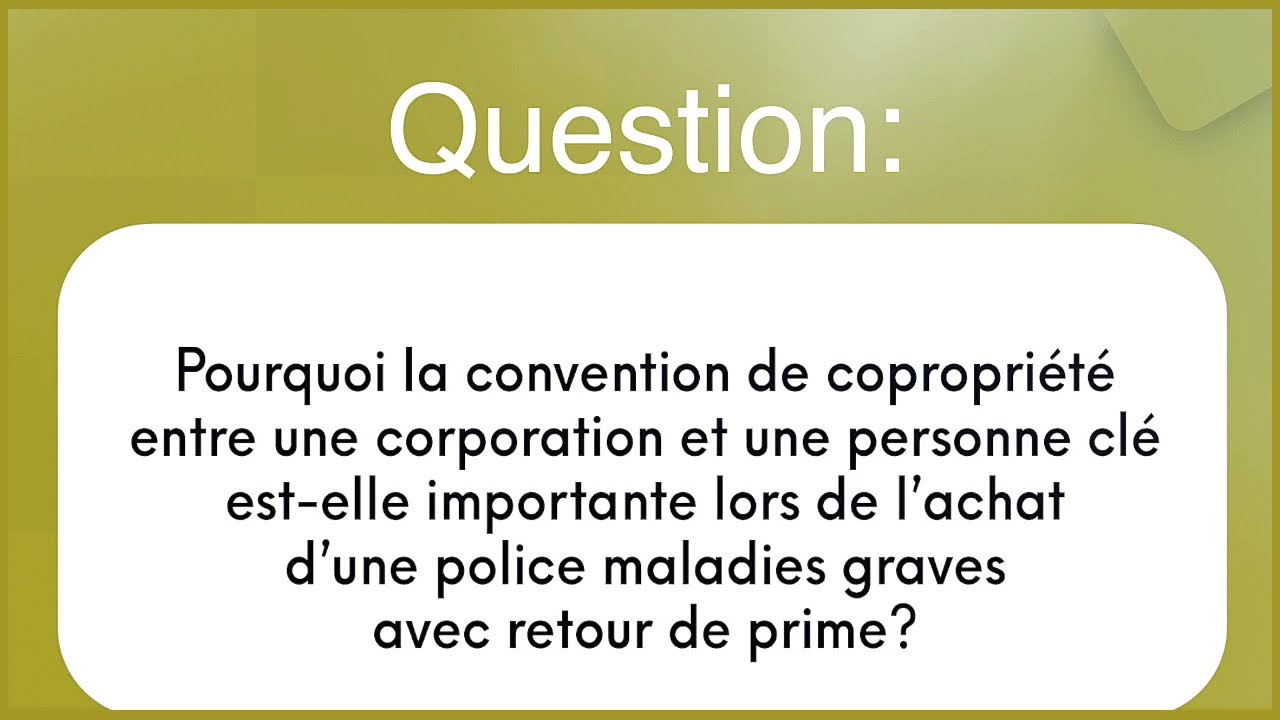 This agreement between a corporation and its key person provides for the sharing of the premium, as well as the rights and obligations of each party, when a Critical Illness Policy with Return of Premium in favor of the insured is bought by the corporation.
In addition to the contract, the resolution of the board which authorizes the purchase of the policy and the signing of the Agreement will be prepared.
You may also add a confidentiality agreement, which obliges the corporation to protect the key person's medical and personal information contained in the Policy application.
A period of 1 to 3 business days will be required for the preparation of your service request
Related videos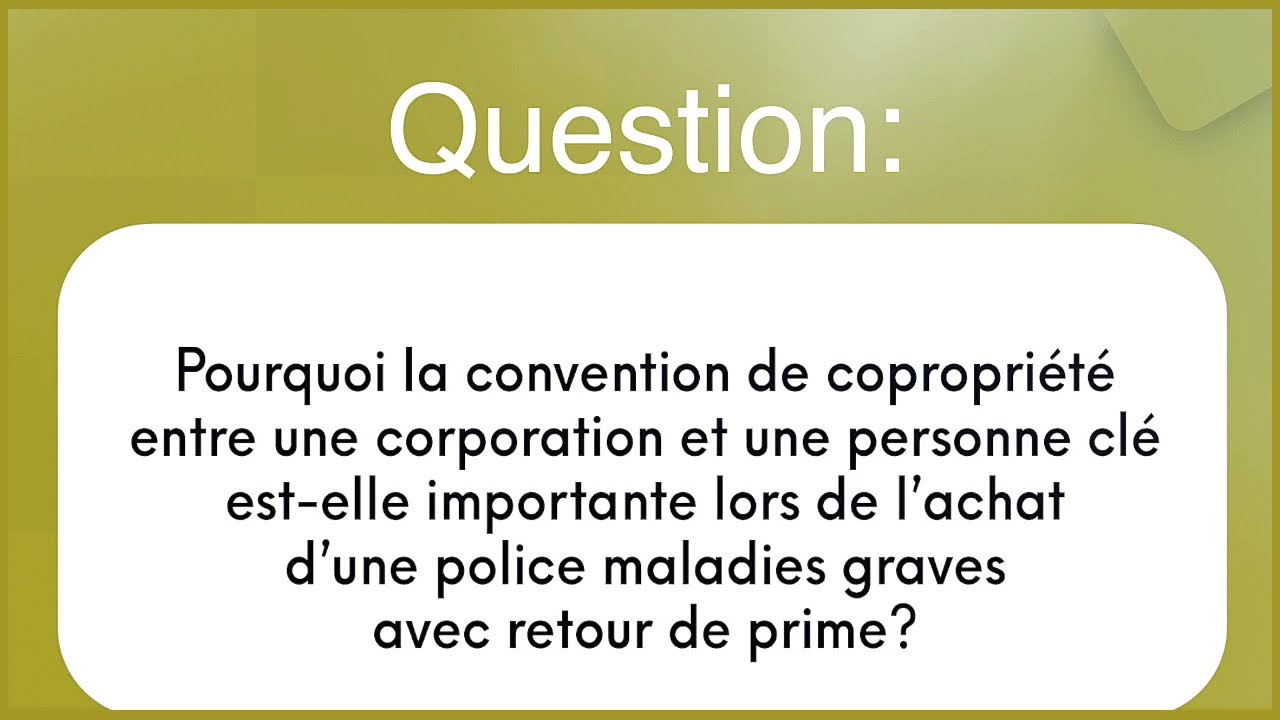 Convention de copropriété lors de l'achat d'une AMG avec RDP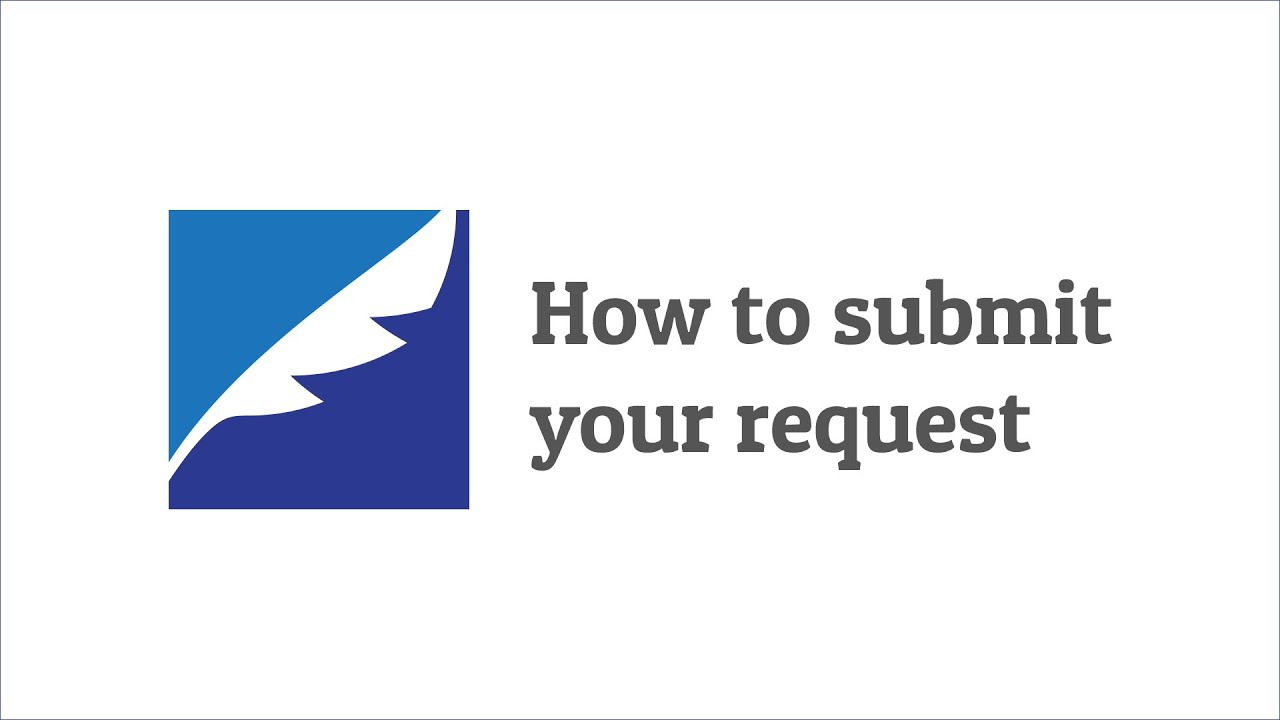 How to submit your request
This browser does not support this kind of file. Please download the file to view it: Download the file