Motor vehicle sales agreement between individuals
Your motor vehicle sales agreement evidenced in writing for added security...more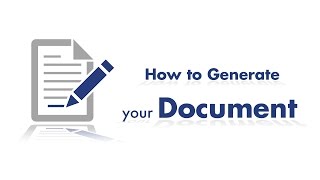 Answer the questionnaire.
Print your sales agreement.
Sign it.
On payment the document will be instantly generated
$15
*
Description
Unlike buying a used vehicule from a dealership or a specialized vehicle seller, the Consumer Protection Act does not apply to the sale of a motor vehicle between individuals.
Why sell a used motor vehicle between individuals by verbal agreement only?
Why not closing the sale of a vehicle by a written contract and taking the time to do the necessary basic verifications?
We offer you a motor vehicle sales agreement between individuals that include several clauses which will allow you to seal the deal with peace of mind:

A description of the vehicle;
A statement that the vehicle has been inspected;
A statement that the vehicle is free of any movable hypothec, lien, etc;
The applicable warranty and defining its coverage extent.

In case of sale of a motor vehicle by an individual, the sale is valid upon signing and there is no cancellation period.
Other services offered
Acknowledgement of debt
RDPRM - Search with the vehicle identification number (motor vehicle - trailer)
Guidelines
You can choose to draft your "motor vehicle sales agreement" online. Here are the steps you need to follow:
Start the service by clicking on the blue button labelled "Click here to start";
If it is not already done, please register;
Complete the questionnaire by entering the required information for the preparation of the sales agreement;
Once you have completed the questionnaire, you pay the required fees with your credit card;
Print your sales agreement and proceed with its signing.
Why SCRIPTALEGAL?
View other videos
Security
LA SOCIETE SCRIPTA LEGAL INC. is committed to the protection of the personal information provided on its website.
LA SOCIETE SCRIPTA LEGAL INC. is subject to the Code of ethics of notaries.
LA SOCIETE SCRIPTA LEGAL INC.:

Will use or disclose personal information only for the purpose for which the said information was collected;
Will not sell, rent, share, lend or exchange confidential and personal information or any other document from the website, including the downloaded ones, with anyone.

During an online payment transaction, LA SOCIETE SCRIPTA LEGAL INC. does not store any credit card information.
All administrators, employees and business partners of LA SOCIETE SCRIPTA LEGAL INC. as well as the persons responsible for the operations and functioning of the website have signed confidentiality agreements.
In addition,LA SOCIETE SCRIPTA LEGAL INC. uses, as security measures, software or hardware-based network security systems (firewalls), mechanisms to automatically end sessions, and data encryption certificates (128 bit SSL encryption).

* These fees may be changed within a 60-day notice and in accordance with section 71 of the Code of ethics of notaries.
GST and QST not included.