Notice of suspension with or without pay, following a written warning to the employee
Notice of suspension of an employer who has already forwarded to the employee at least one written warning specifying the alleged act or conduct...more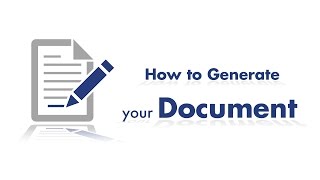 Answer the questionnaire.
Print your notice.
Sign it.
On payment the document will be instantly generated
$12
*
Description
This general notice of suspension with or without pay should be used by the employer only if the latter wishes to suspend temporarily an employee due to his or her one or several improper conducts or offensive behaviours in the workplace and for which the employee has already received a written warning, but has not addressed them.
As employer, you may choose in our questionnaire pertaining to the notice of suspension if the supended employee will be paid or not during the period of suspension, the length of such suspension period, which may vary from one day to several consecutive working days, and the date on which the employee will be able to return to work.
In general, the suspension imposed on an employee is used to make him or her aware of the seriousness of the conduct alleged against him or her, and encourage him or her to address the situation quickly to avoid further disciplinary action which may ultimately lead to his or her dismissal.
No subject or issue other than the alleged conduct, the warning previously given to the employee, the suspension with or without pay, the length of the suspension, and a statement to the effect that the employee could face other more severe disciplinary action or even dismissal, should be addressed in this notice of suspension.
Imposing A temporary suspension should only be imposed on an employee for serious reasons as it is regarded as disciplinary action, and a copy of such notice and proof of receipt by the employee must be kept by the employer in the employee file in order to be used as evidence against any possible action, complaint or claim whatsoever that the employee may bring before the CNESST.
Our notice of suspension, with or without pay, following a warning, available in our website, will be suitable for most situations where an employee is facing a suspension by his or her employer as disciplinary action due to his or her repeated misconducts which he or she has not addressed.
Other services offered
Notice of suspension following or not following a warning to the employee - without pay
Notice of suspension of an employee due to unsatisfactory performance - without pay
Notice or Reminder concerning a violation of a company rule or policy by the employee
Employer letter concerning a reprimand given to an employee
Guidelines
You may prepare a "Notice of suspension, with or without pay, following a written warning to the employee" online. Here are the steps to follow:
Start the service by clicking on the blue button labelled "Click here to start";
If you have not already done so, please sign up;
Complete the questionnaire by entering the information required for the preparation of your notice;
Once you have completed the questionnaire, you pay the required fees with your credit card;
Print the notice, sign it and give it to the employee when announcing his or her suspension.
For more complex situations requiring further examination, please contact a legal adviser specializing in labour law.
Why SCRIPTALEGAL?
View other videos
Security
LA SOCIETE SCRIPTA LEGAL INC. is committed to the protection of the personal information provided on its website.
LA SOCIETE SCRIPTA LEGAL INC. is subject to the Code of ethics of notaries.
LA SOCIETE SCRIPTA LEGAL INC.:

Will use or disclose personal information only for the purpose for which the said information was collected;
Will not sell, rent, share, lend or exchange confidential and personal information or any other document from the website, including the downloaded ones, with anyone.

During an online payment transaction, LA SOCIETE SCRIPTA LEGAL INC. does not store any credit card information.
All administrators, employees and business partners of LA SOCIETE SCRIPTA LEGAL INC. as well as the persons responsible for the operations and functioning of the website have signed confidentiality agreements.
In addition,LA SOCIETE SCRIPTA LEGAL INC. uses, as security measures, software or hardware-based network security systems (firewalls), mechanisms to automatically end sessions, and data encryption certificates (128 bit SSL encryption).

* These fees may be changed within a 60-day notice and in accordance with section 71 of the Code of ethics of notaries.
GST and QST not included.