Unanimous shareholder agreement
Your unanimous shareholder agreement to restrict, in whole or in part, the powers of directors of a corporation...more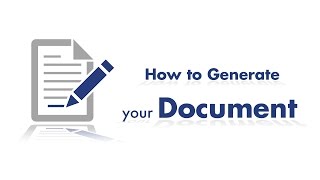 Answer the questionnaire.
Print your agreement.
Sign it.
On payment the document will be instantly generated
Starting from
$100
*
Details
Have your questionnaires reviewed by a member of our legal team for an additional $40
Description
Options and fees
Price
Unanimous shareholder agreement
$100
Have your questionnaires reviewed by a member of our legal team

- This option requires the intervention of a member of our team, so its cost is never credited.

$40
Guidelines
Steps to follow to prepare your "unanimous shareholder agreement" online:
Start the service by clicking on the blue button labelled "Click here to start";
If you have not already done so, please sign up;
Complete the questionnaire;
Once the questionnaire is completed, pay the fees with your credit card;
Print the agreement and proceed with its signing;
Summary
Summary of the clauses available for the preparation of your unanimous shareholder agreement.
Identification of the shareholders
Scope and precedence
Enforceability of the agreement against holders of shares without voting rights (if necessary)
Various clauses relating to the choice made by the shareholders among the following:

Imposing on the board of directors a special majority for their decisions
Ratification of the board's decisions by the shareholders prior to their enforcement/implementation
Transfer of all powers of the board of directors to the shareholders

Shareholders' voting rights
Restriction on transfer of shares
Endorsement on share certificates
Trust and legal person
Unanimous agreement
Statement of existence of the agreement
Assignment
Dispute resolution - mediation and arbitration
Notice
Effective date of the agreement
Initial period - Renewal
Termination of the agreement
Amendment of the agreement
Interpretation
Severability
No waiver
Counterparts
Governing Law
Enforceability
Intervention
Statements
Closing formalities
Why SCRIPTALEGAL?
View other videos
Security
LA SOCIETE SCRIPTA LEGAL INC. is committed to the protection of the personal information provided on its website.
LA SOCIETE SCRIPTA LEGAL INC. is subject to the Code of ethics of notaries.
LA SOCIETE SCRIPTA LEGAL INC.:

Will use or disclose personal information only for the purpose for which the said information was collected;
Will not sell, rent, share, lend or exchange confidential and personal information or any other document from the website, including the downloaded ones, with anyone.

During an online payment transaction, LA SOCIETE SCRIPTA LEGAL INC. does not store any credit card information.
All administrators, employees and business partners of LA SOCIETE SCRIPTA LEGAL INC. as well as the persons responsible for the operations and functioning of the website have signed confidentiality agreements.
In addition,LA SOCIETE SCRIPTA LEGAL INC. uses, as security measures, software or hardware-based network security systems (firewalls), mechanisms to automatically end sessions, and data encryption certificates (128 bit SSL encryption).

* These fees may be changed within a 60-day notice and in accordance with section 71 of the Code of ethics of notaries.
GST and QST not included.