Formal notice requesting the payment of common expenses/special contribution from a co-owner
Your formal notice to demand, from a co-owner, the payment of his contribution to the common expenses and contingency fund due to the syndicate of co-owners, or even his unpaid special contribution...more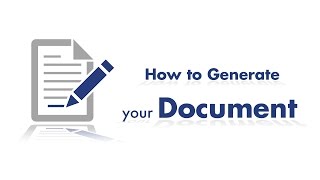 Answer the questionnaire.
Print your formal notice.
Sign it.
On payment the document will be instantly generated
$15
*
Description
The formal notice is a legal document demanding that the addressee formally perform an obligation, on specific terms and within a specified time frame.
In some cases, sending a formal notice is mandatory before starting legal actions.
The reception of your formal notice will maybe induce the addressee to accept a settlement.
The formal notice is in the form of a letter containing various provisions, including:

A summary of the problem;
A demand for a specific relief or payment;
A deadline for addressing the situation.

Our formal notice demanding payment of amount due to the syndicate by a co-owner, is a document that meets your needs for a relatively simple situation.
For more complex situations requiring further examination, we can refer you to a legal advisor.
Other services offered
Formal notice demanding the restoration of common portions from the syndicate of co-owners
Guidelines
You can choose to draft a "Formal notice demanding payment of the condo fees or special contribution due by a co-owner" online. Here are the steps you need to follow:
Start the service by clicking on the blue button labelled "Click here to start";
If it is note done yet, please register;
Complete the questionnaire by entering the information required for the preparation of the formal notice;
Once you have completed the questionnaire, you pay the required fee with your credit card;
Print the formal notice, sign it and send it by registered mail with signature in order to have proof of personal delivery;
For more complex situations requiring further examination, please contact your legal advisor.
Why SCRIPTALEGAL?
View other videos
Security
LA SOCIETE SCRIPTA LEGAL INC. is committed to the protection of the personal information provided on its website.
LA SOCIETE SCRIPTA LEGAL INC. is subject to the Code of ethics of notaries.
LA SOCIETE SCRIPTA LEGAL INC.:

Will use or disclose personal information only for the purpose for which the said information was collected;
Will not sell, rent, share, lend or exchange confidential and personal information or any other document from the website, including the downloaded ones, with anyone.

During an online payment transaction, LA SOCIETE SCRIPTA LEGAL INC. does not store any credit card information.
All administrators, employees and business partners of LA SOCIETE SCRIPTA LEGAL INC. as well as the persons responsible for the operations and functioning of the website have signed confidentiality agreements.
In addition,LA SOCIETE SCRIPTA LEGAL INC. uses, as security measures, software or hardware-based network security systems (firewalls), mechanisms to automatically end sessions, and data encryption certificates (128 bit SSL encryption).

* These fees may be changed within a 60-day notice and in accordance with section 71 of the Code of ethics of notaries.
GST and QST not included.