Calculation of the partitionable value of the family patrimony in the event of death
This document sets out the value of the family patrimony of married or civilly united spouses following the death of one of them...more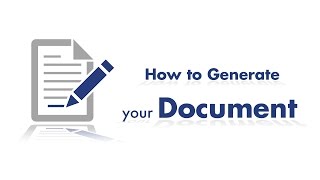 Answer the questionnaire.
Print your work chart.
Sign it.
On payment the document will be instantly generated
$100
*
Description
The value of family patrimony for each of the married or civilly united spouses must be established following the death of one of them.
Unless otherwise stated, this document must be prepared prior to the drafting of an estate inventory.
If the surviving spouse is not a legatee or inherits in proportion with other heirs, the value of the family patrimony must be established.
It is not necessary to establish the value of the family patrimony if:

The surviving spouse has renounced the family patrimony before the coming into force of the Act;
The surviving spouse becomes the sole heir of all property of the deceased.
Other services offered
Inventory of the estate
Guidelines
You can choose to proceed with the "Calculation of the partitionable value of the family patrimony upon death" online. Here are the steps you need to follow:
Start the service by clicking on the blue button labelled "Click here to start";
If you have not already done so, please register;
Complete the questionnaire by entering the required information to establish the partitionable value;
Once you have completed the questionnaire, you pay the required fees with your credit card;
Print the work chart and proceed with its signing by the surviving spouse;
For more complex situations requiring further examination, please contact
.
Why SCRIPTALEGAL?
View other videos
Security
LA SOCIETE SCRIPTA LEGAL INC. is committed to the protection of the personal information provided on its website.
LA SOCIETE SCRIPTA LEGAL INC. is subject to the Code of ethics of notaries.
LA SOCIETE SCRIPTA LEGAL INC.:

Will use or disclose personal information only for the purpose for which the said information was collected;
Will not sell, rent, share, lend or exchange confidential and personal information or any other document from the website, including the downloaded ones, with anyone.

During an online payment transaction, LA SOCIETE SCRIPTA LEGAL INC. does not store any credit card information.
All administrators, employees and business partners of LA SOCIETE SCRIPTA LEGAL INC. as well as the persons responsible for the operations and functioning of the website have signed confidentiality agreements.
In addition,LA SOCIETE SCRIPTA LEGAL INC. uses, as security measures, software or hardware-based network security systems (firewalls), mechanisms to automatically end sessions, and data encryption certificates (128 bit SSL encryption).

* These fees may be changed within a 60-day notice and in accordance with section 71 of the Code of ethics of notaries.
GST and QST not included.