Renewal of a trademark
Your application for a trademark renewal with the Canadian Intellectual Property Office (CIPO)...more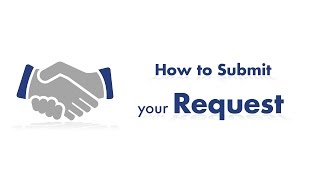 The renewal certificate will be sent once it is issued by the CIPO.
Starting from
$80
*
Details
Description
Most of our legal advisors are experienced trade-mark agents.
Once registered, your trademark will be valid for a period of 15 years and you will have the exclusive right to use it.
Registration is renewable every 15 years.
Our trade-mark agents can file an application for renewal of a trademark on your behalf.
Other services offered
Transfer of trademark ownership
Options and fees
| | Price |
| --- | --- |
| Renewal of a trademark | $80 |
| Prescribed fee for a trademark renewal application - Non-taxable | $350 |
| Sending the original documents by mail | $10 |
Guidelines
You can file an "Application for renewal of a trademark" online. Here are the steps you need to follow:
Start the service by clicking on the blue button labelled "Click here to start";
If you have not already done so, please register;
Complete the questionnaire by entering the information required for your renewal application;
Once you have completed the questionnaire, you pay the required fees with your credit card;
We will file, with the CIPO, your application for trademark renewal;
When your renewal certificate will be issued, SCRIPTA LEGAL will notify you and send you a copy by email.
Why SCRIPTALEGAL?
View other videos
Security
LA SOCIETE SCRIPTA LEGAL INC. is committed to the protection of the personal information provided on its website.
LA SOCIETE SCRIPTA LEGAL INC. is subject to the Code of ethics of notaries.
LA SOCIETE SCRIPTA LEGAL INC.:

Will use or disclose personal information only for the purpose for which the said information was collected;
Will not sell, rent, share, lend or exchange confidential and personal information or any other document from the website, including the downloaded ones, with anyone.

During an online payment transaction, LA SOCIETE SCRIPTA LEGAL INC. does not store any credit card information.
All administrators, employees and business partners of LA SOCIETE SCRIPTA LEGAL INC. as well as the persons responsible for the operations and functioning of the website have signed confidentiality agreements.
In addition,LA SOCIETE SCRIPTA LEGAL INC. uses, as security measures, software or hardware-based network security systems (firewalls), mechanisms to automatically end sessions, and data encryption certificates (128 bit SSL encryption).

* These fees may be changed within a 60-day notice and in accordance with section 71 of the Code of ethics of notaries.
GST and QST not included.